Bucks County was once the Country and Western Capital of the East Coast.
It was on "Grandma's Mountain" in Hayward, Calif. where I would buckle up my twin toy six-shooters, slide a black mask into place, adjust my hat, then scoot out Ivy's door to climb her sun-bleached foothill. There I would stand atop a boulder and peer down on San Francisco Bay. In my mind, I was guarding against desperadoes who might be skulking around. I was the kid version of my TV idol, the Lone Ranger.
Back then I would have enjoyed visiting Bucks County where the Old West began in the East. Riding herd in Lower Bucks was Philly TV's winsome cowgirl Sally Starr riding a palomino with her platinum blonde hair pulled back in a ponytail. In Central Bucks, cowboy Rex Trailer welcomed visitors to his Western Valley Ranch. And in Upper Bucks, the Sleepy Hollow Ranch is where Hollywood cowpokes and Country/Western singers were royalty for 23 years.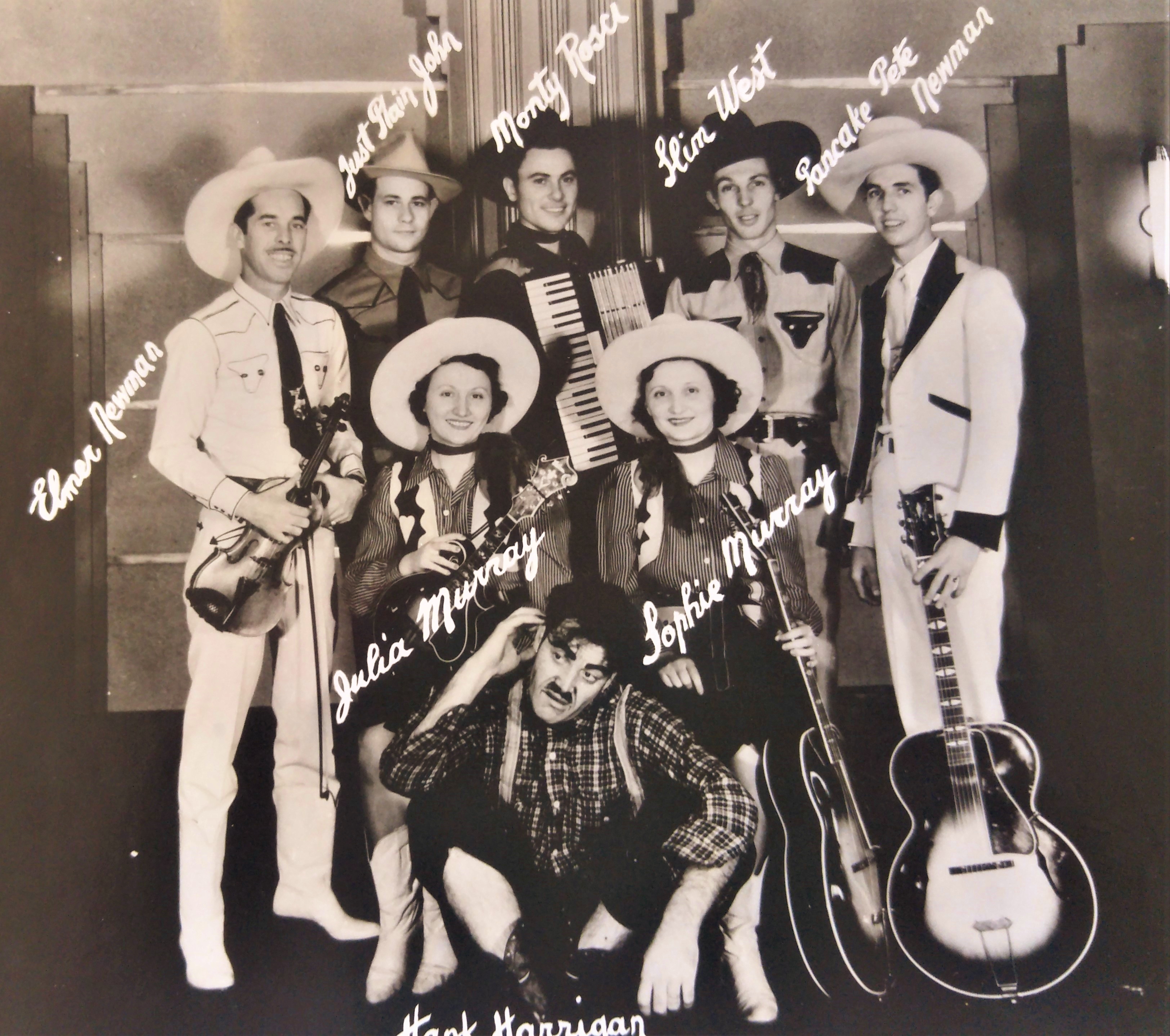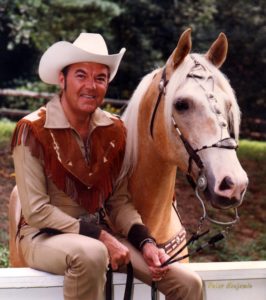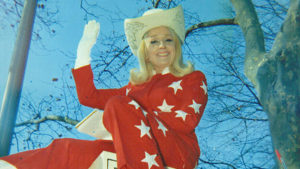 Trailer arrived from Texas as Philadelphia's first singing cowboy on Channel 3 in 1950. With hit shows like "Saddlebag O' Songs", "The Oky Doky Ranch" and "Rex Trailers' Ranch House", he purchased land off Ferry Road in Doylestown for a ranch to entertain visiting kids. It drew thousands on weekends. "We had a horse for every youngster and taught them about their care and how to ride them," Rex recounted in a 1999 memoir. "We also had a herd of white face cattle, put on horse shows and I did many shows inviting the public to the ranch."
Sally Starr, a Missouri native and nationally-known movie and recording star, spurred into Philly about the same time as Rex to become cowgirl hostess of "Popeye Theater" on Channel 6. Her familiar opening line was, "Hope you feel as good as you look, 'cause you sure look good to your gal Sal!" In Bucks, she was a vibrant personality at community events dressed in cowboy boots, white hat and crimson body suit emblazoned with large silver stars.
Long before Sally and Rex, there was the Sleepy Hollow Gang inspired by Philadelphia radio broadcasts of the 1930s. With the crash of the stock market and the beginning of the Great Depression, WFIL radio hired brothers Elmer and Pete Newman who became wildly popular as cowboy musicians Uncle Elmer and Pancake Pete. At the same time, sisters Sophie and Julie Murray were singing cowgirls on Minneapolis radio. Relocating to Philly, Sophie married Pete, Julie married Elmer. As the Sleepy Hollow Gang, they performed daily on the ABC Radio Network's "Hayloft Hoedown" in the 1940s.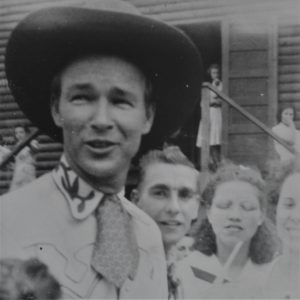 With their success, Sophie, Pete, Julie and Elmer bought 23 acres west of Quakertown near the Montgomery County border to build a country music theme park that opened on May 4, 1940. Sleepy Hollow Ranch featured a rodeo, live farm animals, square dancing, food vendors, pony rides, jalopy races and live music. The anchoring act was the Sleepy Hollow Ranch Gang – Sophie, Pete, Julie and Elmer. Other stars soon came calling. They included pop music icons Roy Rogers, Dale Evans, Gene Autry, Tex Ritter, the Cisco Kid, Sons of the Pioneers, the Carter Family, Porter Wagner, Kitty Wells, Ray Price, Eddy Arnold, Wayne Newton, Loretta Lynn, George Jones, Jimmy Dean, Minnie Pearl, Roy Acuff, Carl Perkins, Frankie Avalon, Bill Haley, the Ink Spots, the Mills Brothers, Jan & Dean, Tommy Sands and the Everly Brothers.
In its time, Sleepy Hollow Ranch billed itself as the "Country and Western Capital of the East Coast." What fans really liked besides the music was the atmosphere. "The Newmans ran a respectable place," said one neighbor. "They didn't even allow cuss words on the stage, and there was never any fighting."
By 1956 cowboy heaven began to unravel. Rex Trailer sold his property in Doylestown and moved to Boston to continue his television career. Western Valley Ranch would become today's Pine Run Retirement Community.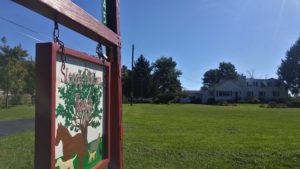 For Sleepy Hollow Ranch, the end came dramatically on Nov. 3, 1963. A pre-dawn fire destroyed its auditorium, dance hall, restaurant and other structures. They were never rebuilt. Robert and Linda Duck of Bensalem acquired the property in 1984 and hosted two Sleepy Hollow Ranch revivals in the late 1980s.
Sally Starr continued making personal appearances in her cowgirl persona throughout Bucks County until a few years before her passing in 2013 at age 90 in a nursing home in New Jersey.
Now, like a lonesome cowboy ballad, all has faded into history. As Gene Autry once sang softly, perhaps about Sleepy Hollow:
"From this valley, they say you are going
"We will miss your bright eyes and sweet smile
"For they say you are taking the sunshine
"That has brightened our path for a while."
---
Sources include Broadcast Pioneers of Philadelphia found at www.broadcastpioneers.com ; "When U. Bucks Was A Country Music Mecca" by Linda Lesko published in the The Morning Call newspaper on Mar. 7, 1995, plus information and photos on file at the Milford Township Historical Society which can be reached at 215-679-6175 or by email: milfordtwphistoricalsociety@yahoo.com
Carl LaVO, a retired Courier Times editor, can be reached at carllavo@msn.com or his website, www.buckscountyadventures.org