Contrasts between two presidents with wartime ties to Bucks County.
One founded the nation and fought for it in Bucks County. The other freed the slaves and carried his campaign into Bucks. George Washington on horseback with his army passed through Morrisville, Bristol, Langhorne, Newtown, Upper Makefield, Warwick, Warminster, Doylestown, New Hope and many other communities during the great fight to free the colonies from British rule. Abraham Lincoln made his inaugural swing by train through Bucks, stopping in Bristol to urge a throng there to join the cause of emancipation.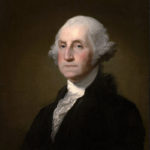 On this Presidents Day observance, it's interesting to compare and contrast some lesser known facts about our first and 16th presidents.
RICH MAN, POOR MAN
Washington was born to an upper middle class family of Virginia tobacco growers. As president, he owned 8,000 acres of prime farmland and 300 slaves worth a combined $525 million by today's value. Politically, he opposed the tax policies of the British Crown and considered them an infringement on colonial rights.
Lincoln was born very poor and failed in early life as a merchant. However he had an interest in the law and began a successful practice in Illinois without holding a law degree. Besides his passion to abolish slavery, Lincoln was also a suffragette, believing women should have the right to vote as far back as 1836.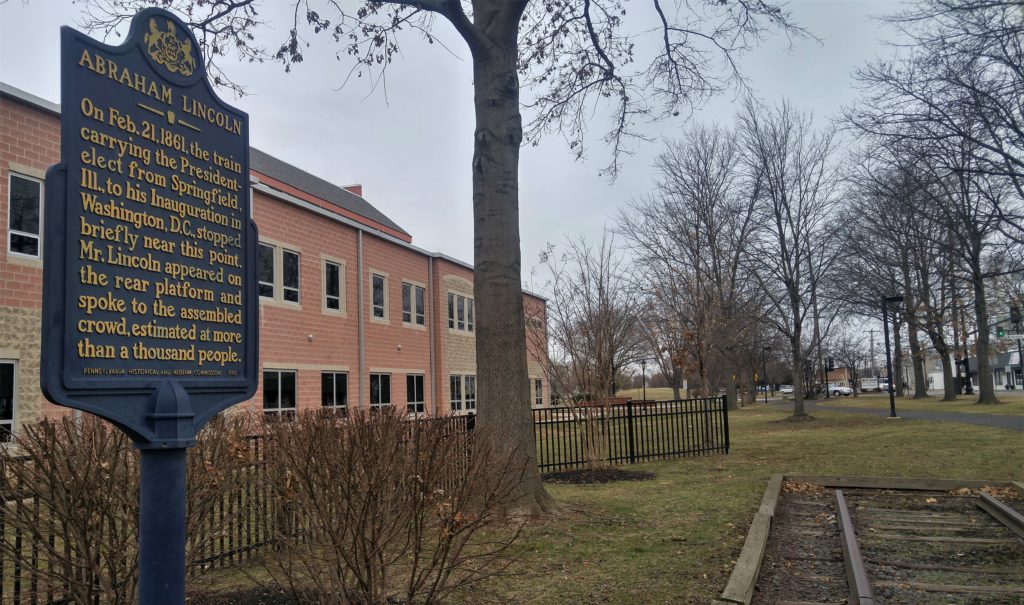 TALE OF THE TAPE
Both Washington and Lincoln were athletes in their younger years. If he were alive today, Abe might have started a career in the World Wrestling Federation as Bake 'n' Shake Abe. He took part in many professional bouts as a gangly, hard-to-pin combatant. Could he have taken Washington down? George was an expert archer, huntsman, swimmer, wrestler, fencer and pool shark. Abe was taller by 2 inches at 6-foot-4 and powerfully built. A few days before his death, he demonstrated his strength and physical condition by holding a heavy ax between two fingers at arm's length. But the nod goes to Washington. By combining all his skills, Foxy George would have beaten Bake 'n' Shake Abe.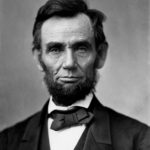 GEEK SQUAD RATING
Lincoln was the only president to hold a patent for his invention of inflatable chambers to lift river boats over shoals after running aground. It's no wonder that on taking office, he was the first to regularly use the Twitter of its day – the telegraph – to communicate with his Civil War generals. George Washington was also an inventor. He built a 15-sided barn that could more efficiently thresh wheat, and invented a plow with a drill to sow grain.
A LITTLE ASPIRIN SHOULD DO IT
Washington survived an incredible number of ailments including diphtheria, tuberculosis, smallpox, dysentery, malaria, tonsillitis and pneumonia among others. Many historians believe his death in 1799 was hastened by four bloodlettings, a common treatment for illness back then. The attending physician removed 4 pints, nearly half his blood before the president's passing at age 67.
Many historians believe Lincoln suffered from a rare genetic disorder plus cardiovascular disease and cancer. But no proof exists. Sure, he looked haggard from all the sleepless nights preserving the Union. But he was physically sound to the end. Physicians marveled at the musculature of his arms and chest on his death bed.
DRINK AND BE MERRY
You can't accuse George Washington of turning down a beaker of ale. He supposedly drank so much rum-spiked punch at the State of Schulykill Fishing Club in Philadelphia that he couldn't think clearly for three days. Lincoln, on the other hand, spurned alcohol. You wouldn't find him knocking back a few to a Jimmy Buffett tune. No need for a spittoon in the White House either. Clean-living Abe didn't smoke nor chew tobacco.
HEY, IT'S REAL!
Washington didn't wear a white wig as was common among powerful men of his time. He didn't need to. He merely powdered his natural hair. Unlike Washington, Lincoln never powdered his hair but he was the first to sport a beard.
REST IN PEACE, SORT OF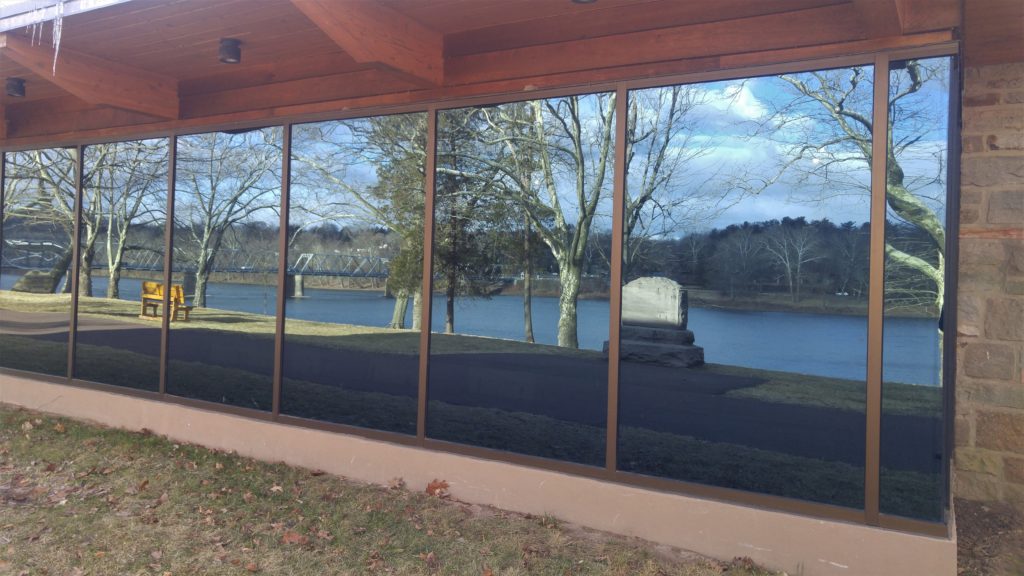 Washington on his death bed asked to be buried at his beloved Mount Vernon. Congress wanted to bury him beneath his statue in the Capitol. His family resisted and carried out George's wish to go home. Lincoln also returned home on a funeral train that passed through Andalusia, Croydon, Bristol. Tullytown and Morrisville in the spring of 1865. But Abe would not rest in peace. His grave in Illinois was opened five times in succeeding years.
DON'T CALL ME ABE!
Neither George Washington nor Abraham Lincoln had middle names. Lincoln hated being called by his first name. He preferred Lincoln. Sorry Abe.
Sources include the National Constitutional Center at www.constitutioncenter.org; "Five Myths about Abraham Lincoln" by Harold Holzer published on Feb. 17, 2011 in the Washington Post;