Rum Corner, Eden and Riche-town – my, how these Bucks villages have morphed.
From the top of Bucks County to the bottom, village names often describe life back in the day. Way back in the day. The hamlets are quite different today under new names obscuring their beginnings.
Take Rum Corner in the northeast tip of Upper Bucks. Mail coaches used to toil on the rough roads of 19th century Bucks crossing between Philadelphia and Easton. Rum Corner was where the jehu would announce arrival with a demanding bellow of "WHOA!" The jolting, clattering halt of the horse-drawn coach was at its destination: The local rum distillery.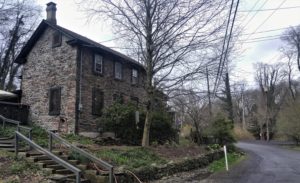 Rum was the booze of choice in Colonial America. It was cheaper to ship than beer and cider, plus key ingredients – molasses and cane sugar – were plentiful. Rum also could be blended with other drinks or slugged back straight, either hot or cold.
Rum Corner offered more than rum however. The tiny settlement bustled with activity. It was home to blacksmiths, wheelwrights, a hotel, two stores, several shoe factories, a creamery, several places of worship, homes and farms. Mr. Big in Rum Corner was Ludwig Afflerbach. In his younger days he amassed a fortune as a teamster running cargo between Philadelphia and Pittsburgh in freight wagons painted a distinctive blue. He used his riches to buy five farms around Rum Corner. Life was good.
In the late 1800s, wayward winds began to blow. The distillery closed. The shoe factories, the stores, the wheelwright and blacksmith followed. The town lost its name too. The Post Office decided "Ferndale" better described the settlement beside fast-flowing Gallows Run. Today Ferndale is best known for what remains – Rum Corner's two-story hotel re-branded in the 20th century as the Ferndale Inn for casual fine dining.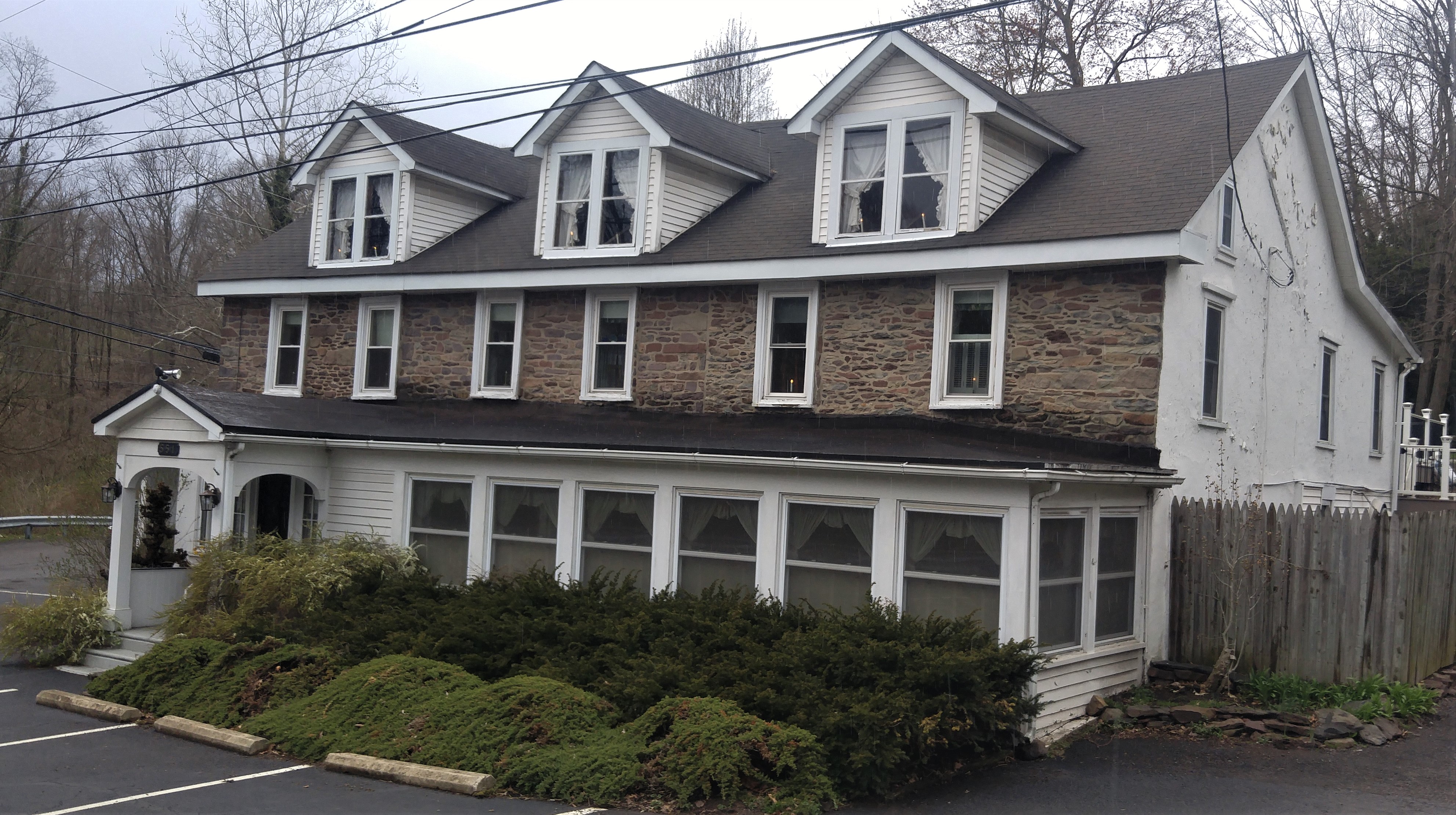 Unlike Rum Corner, Eden followed quite a different track in Lower Bucks. Again, you can blame the Post Office.
The controversy began in 1882 when postal authorities opened an office in what was called Attleboro. The name traced back at least 150 years. In 1876 the town broke apart into four small boroughs – Langhorne, Langhorne Manor, Attleboro and Hulmeville. Six years later Attleboro became the postal village of "Eden". Perhaps postmaster George W. Hall thought the settlement reminded him of the Biblical garden with its dreamy landscape at the base of Edge Hill below Langhorne. After all Parkland, the summer encampment of an 19th century spiritualist movement, bordered the town just to the south on Neshaminy Creek. So it was a bit like Eden. Right?
Folks in town objected mightily. They didn't want a bite out of the Post Office's apple. So they incorporated as Attleboro. Still the feds clung to Eden. Citizens went to court to end the nonsense. A compromise was struck: a whole new name – South Langhorne. Even that didn't last however due to public confusion in 1948. Was Langhorne the same as South Langhorne? A new name was needed. Someone suggested Penndel. Deal.
Today Penndel is sandwiched tightly between the main line of the CSX railroad and Lincoln Highway. A glut of factories, retail businesses and dwellings in downtown Penndel obscure the natural landscape that once made postmaster Hall think of Eden.
Further south on the Delaware River, residents of tiny Tullytown most likely are unaware their little village was once Riche-town, a piece of Pennsbury Manor.
With the death of William Penn in 1718, heirs in England cashed out by bisecting the 8,000-acre manor and putting it up for sale. Joseph Kirkbride bought one half including a prosperous ferry landing to Bordentown, N.J. Immigrant Thomas Riche bought the other half. He promptly laid out building lots for his self-named Riche-town. The land baron owned more slaves (19) than anyone in Bucks and put them to work farming most of the acreage, much of what was to become a portion of Levittown in the 1950s.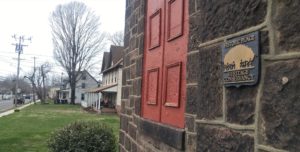 Life moved along dreamily for Riche in his village best known for its Burton shad fishery that would last for more than 200 years until Delaware River pollution halted the annual shad run.
In 1817, residents decided to drop Riche from the town name for Tully to honor a local family that founded the Tully Paint and Varnish company. The Post Office made it official, opening its new "Tullytown" office.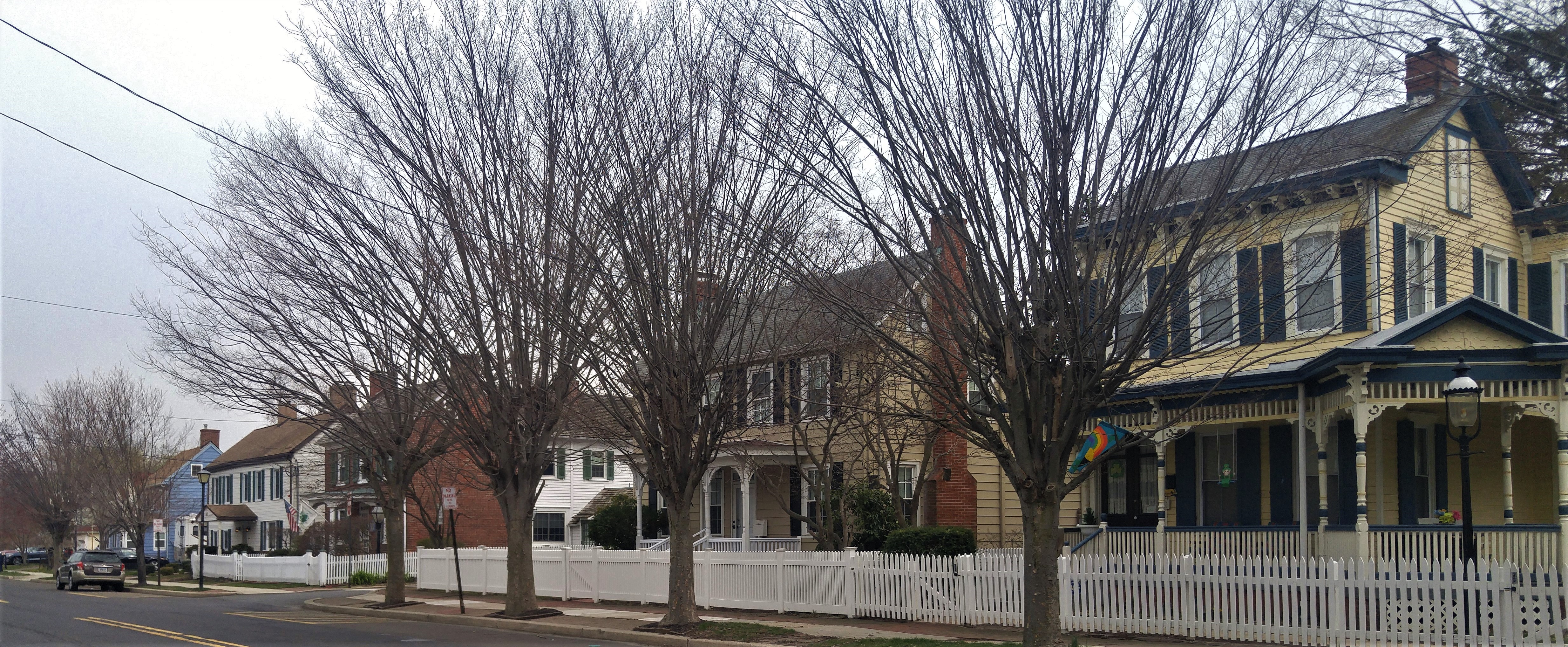 Over time, Tullytown industrialized, taking advantage of highway Route 13 and the Philadelphia-New York high speed rail line that passes through town. Still, Main Street with several upgraded homes retains a small-town charm. For nearly the last half century, you might say Tullytown has found a bonanza that Tom Riche would appreciate. Fees from Waste Management's nearby landfill have poured in for the past 40 years. The local treasury is a nest egg stuffed with gold. Around Christmas, borough tax collector Rich Hart issues rebates of up to $6,000 to every property owner. Eureka! Rich town.
Sourcing for this column comes from "Place Names in Bucks County Pennsylvania" by George MacReynolds published in 1942.