About the Author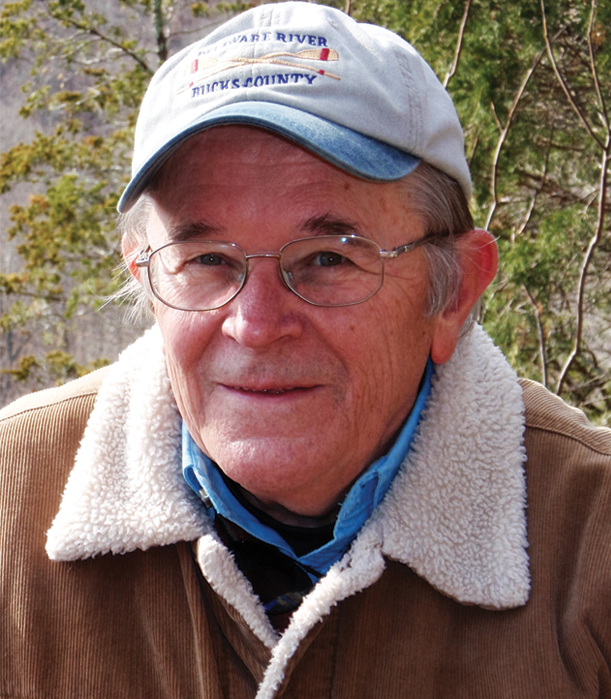 Carl LaVO, a native of California, is an award-winning journalist and former editor of the Bucks County Courier Times newspaper. He has lived in Bucks County for more than 40 years. He and his wife Mary Anne have written many stories about Bucks County for regional and national magazines. Together with daughter Genevieve and her family, they've shared many adventures getting to know the unique places and rich history of the county that dates back to the Lenni Lenape Indians and William Penn.
Carl is a graduate of the University of Florida in Gainesville and the author of four books on submarine history published by the Naval Institute Press in Annapolis: Back from the Deep, Slade Cutter, The Galloping Ghost and Pushing the Limits. He also has written many articles for the Naval Institute's two magazines, Proceedings and Naval History. His television appearances include The History Channel series Silent Service and Man, Moment and Machine. His work has appeared in Philadelphia Magazine, National Wildlife and other periodicals.
He is an experienced scuba diver and early in his career led pioneering explorations of Florida's water-filled caverns and subterranean rivers, exceeding depths of 200 feet.
In 2007, the author discussed U.S. Navy submarine leadership in an address to STRATCOM, the strategic command of the nation's nuclear arsenal based at Offutt Air Force Base in Omaha, Neb. He was a special guest of Air Force Gen. Kevin P. Chilton, head of STRATCOM and a decorated space shuttle pilot.
Buy the Book
If you are looking for a guide to the historic sites of Bucks County, want to read about its historic places and people, or just enjoy beautiful photography, you'll find Bucks County Adventures the book for you.