How a yellow cat and a mysterious encounter transformed the childhood of Letitia Betts.
The reality of farming came early to me and my sisters at Grandpa's farm near Puget Sound. The family reunion would be celebrated with a great Sunday feast. So Grandma Mary sent out one of the cousins to get a chicken. My youngest sister, 6, followed. At the chicken coop, cuz scooped up a nice hen and proceeded to the chopping block. My shaken sister ran back inside in horror. To our farm relatives, no big deal. Later, I chatted with Grandpa Austin shucking fresh water clams from a nearby stream. The subject of cats came up. Too many on the farm, he said. His solution: Euthanize newborns. To us, the farm was hardly Old McDonald's. It was real life where creatures were not necessarily pets.
This brings me to the story of young Letitia Betts of Solebury and a lesson in humanity involving an orange cat and a witch. I thought the singular tale was worth sharing with grandchildren Dashiell, 8, and Margaux, 5. So off we went to where Letitia grew up, now a spooky, deserted farmhouse near Solebury Mountain. Letitia was born on a wintery November night in 1800 to a large Quaker family. Sighed her mother, "Another little girl, and I have so many little girls." Letitia was the last of them. Three years later, her mother gave birth to a boy. John and Letitia were inseparable with a carefree spirit. As Letitia's granddaughter Mattie would recall many years later, "Grandma's one great trial of her childhood's days was that she could not be a prim and quiet little maid like her sisters. She would run and romp, climb the tallest trees and whistle. Her little feet from spring to fall were innocent of shoes and stockings, except on First-days when it was her turn to go to meeting." She had to wear hand-me-downs from older sisters – "a gown, either too long or too short and with shoes that clumped or else cruelly pinched her feet."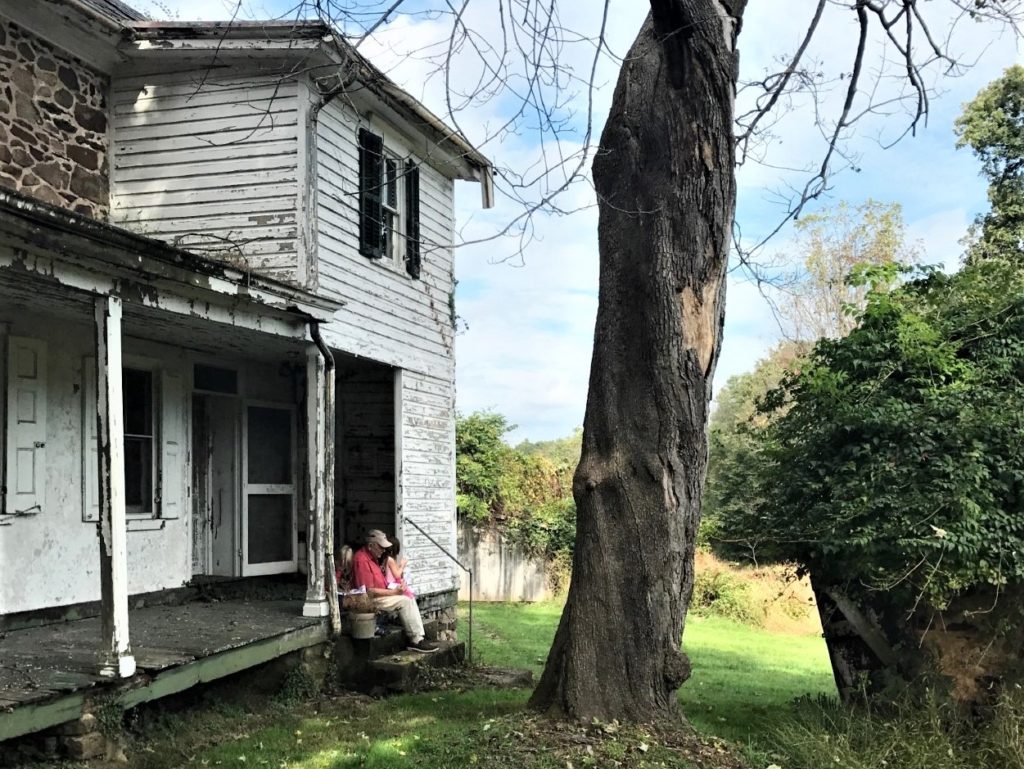 It was in those early days that an orange tabby meandered onto the farm. The "little fluffy thing crept right into the hearts of the children," as Mattie put it. But cats were taboo. Mama Betts ordered the kids to get rid of it. Cruel judgment. But disobeying was unthinkable.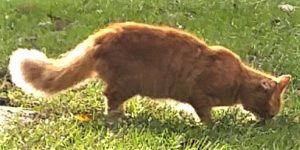 Brother John came up with what he considered a "worthy" means of carrying out the deed. Name the kitty "Arnold" after American traitor Benedict Arnold and hang him for treason. Though upset, Letitia and her brother took Arnold into the woods where they found a limb for a gallows. With the cat about to be strung up, a voice suddenly shrieked, "You wicked children!"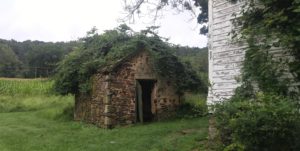 The kids dropped the line and fled. An woman, gray hair streaming, flung sticks and shook her crutch at them. It was "the Old Witch of the Woods". Valley folks viewed her as an ornery recluse living in a hut in the mountain forest. They warned kids to stay away though in this case she had rescued Arnold from certain doom.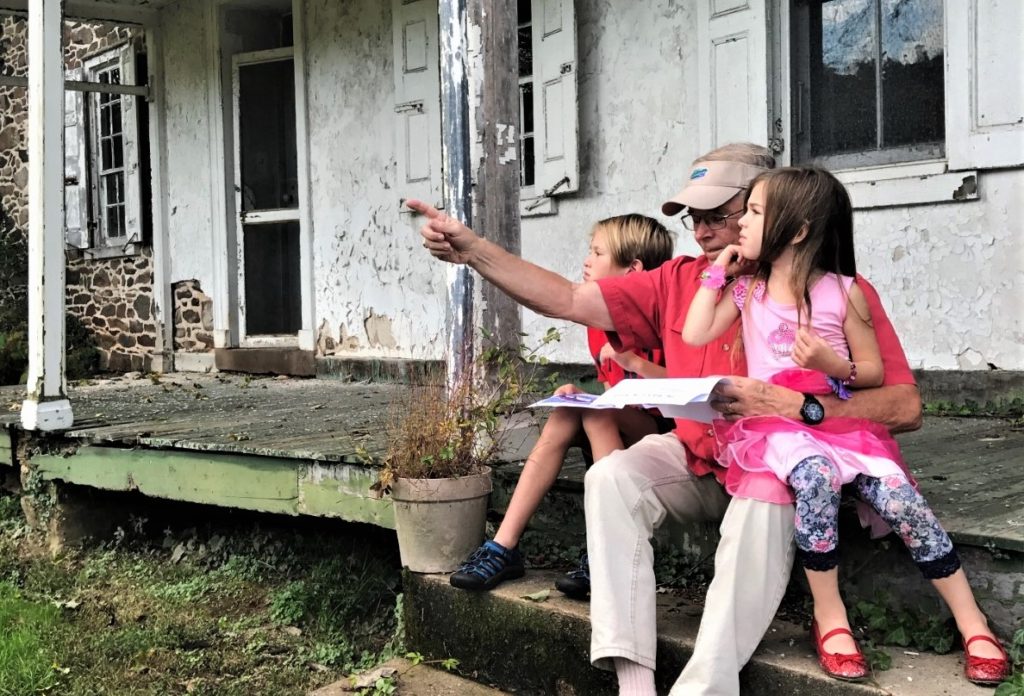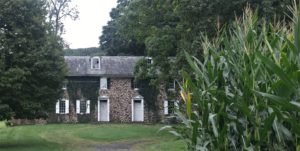 Sometime later, Letitia was alone in the forest and encountered the witch. This time she didn't shout nor shriek. Rather in a calm voice she asked for help gathering firewood. Letitia froze, not knowing what to do. A sharper plea set the girl in motion. The woman led the way to her hut where she offered her a slice of cake. Letitia looked around nervously, ready to bolt. But she saw no black cats. No black bags to gather up little children. And no broom-sticks. As granddaughter Mattie would recount, "It was only the home of a poor, lame, old woman, and when a little kindness was shown her she proved not ungrateful. Perhaps it was pity or maybe it was the cake that made grandma from that time a visitor to the Old Witch of the Woods" who became a family blessing. You see, the Betts kids had no grandma unlike Dash and Margaux who have two. "Two grandpas too!" interjected Margaux.
In Letitia's childhood, kids at school who had grandmas put on superior airs. So Letitia came up with an idea. Adopt a grandma. The Old Witch of the Woods. The Betts kids loved the idea. Afterward brother John playfully nudged Letitia. "You've become the Little Witch of the Woods."
Dash asked if the story was true as the three of us sat on the stoop of Letitia's house. "Indeed it is," I replied. "It happened right here 200 years ago." Margaux, staring wide-eyed toward Solebury mountain, wondered, "Is the witch still alive?" Perhaps her spirit, I replied.
While writing this column, I felt a strange presence. Looking out the window of my study, a large orange cat I've never seen before stared at me from the back patio. Arnold? He's been lingering in our gardens ever since.
Sources include" When Grandma Was Young," a memoir read before the Farmers' Institute at Lansdale by Miss Mattie Reeder, of New Hope, on March 10, 1897. Letitia married Joseph Eastburn Reeder at Buckingham Friends Meeting in 1824. Mattie Reeder's full account can be found at Jesse Crooks' Bucks County history blog, www.burnbridle.com