Legends linger at Solebury's storied Burn Bridle Hill.
Early in my daughter's life I told her of my childhood encounter with a coyote. It was in Applegate Park in California's central valley. After dark, I'd sneak out of my house, hop the fence at the park's zoo in Merced and spend time beside the coyote's cage. He'd pace back and forth, often crying out. Knowing he was led into captivity on a leash, I got up the courage to touch his nose and pet his fur. He didn't mind. I felt for my entrapped pal.
So it was that Genevieve grew up in the wonder of coyotes and wolves. Once, traveling by car on Oxford Valley Road through Twin Oaks Park in Middletown at dusk, she suddenly exclaimed, "Dad! Mom! I see a wolf's ear!!" We looked but saw nothing but a tangle of vines, underbrush and trees. She most likely saw a fox ear. Not a wolf. They were hunted to extinction in Bucks in the 1700s. The last was captured in 1800 in Plumstead near where she lives today.
Which leads me to the legend of the Ghost Wolf of Solebury's Burn Bridle Hill. Malcolm Crooks knows it well. At 94, he's lived his entire life on his family's Tuckamony Farm adjoining today's Honey Hollow environmental center. The farm dates to the 1700s and nestles close to the hill. Among Malcolm's prized possessions is a basket woven by Lenape Indian Peg Tuckamony who lived out her life on the farm until her death in 1828. A century later, Malcomb and his dad Forrest implemented unique conservation practices to cultivate crops. Their methods made national news in the 1940s as an answer to reversing Dust Bowl conditions of the 1930s.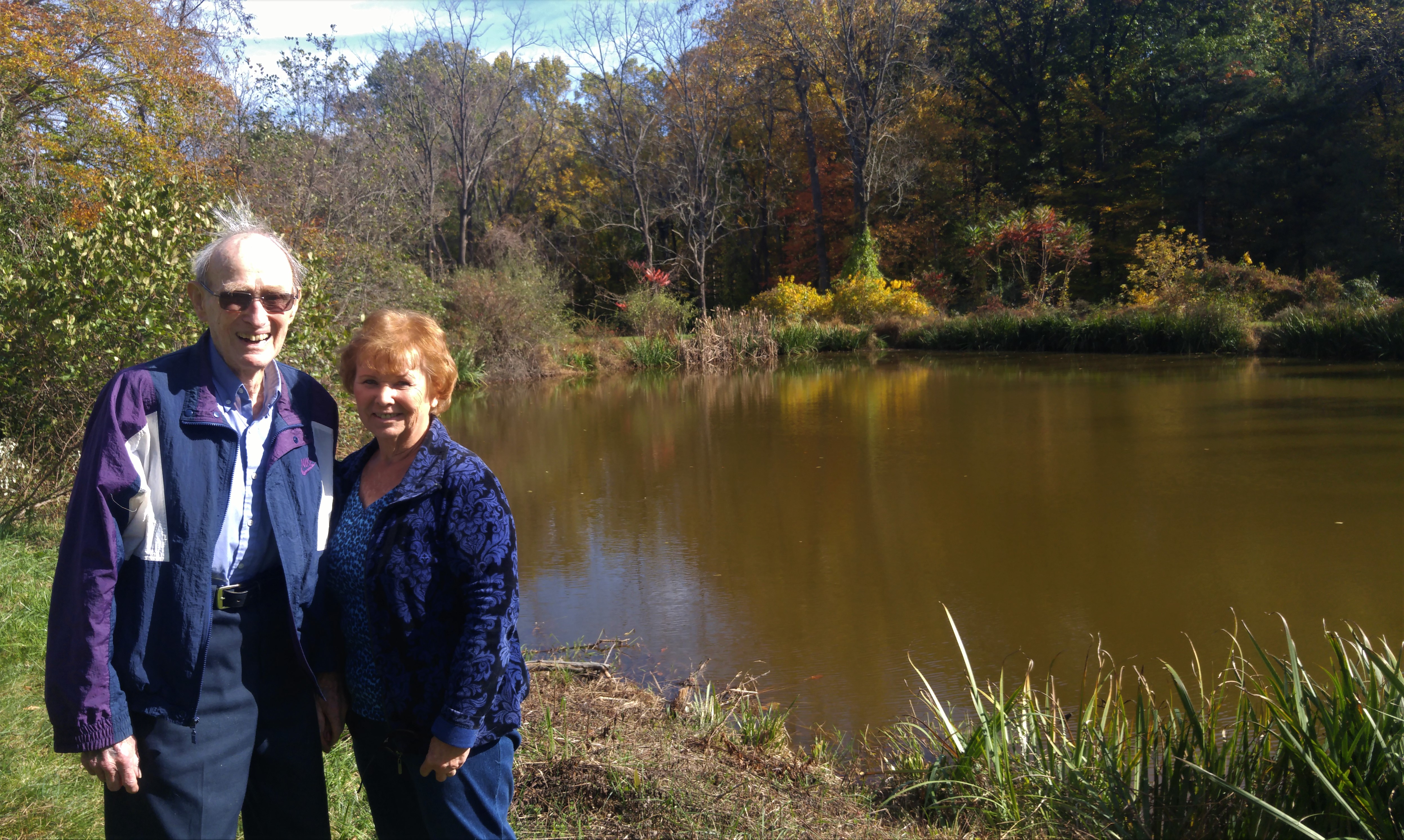 Township Supervisor Paul Cosdon and I recently visited Malcolm and wife Elaine at the farm. Their two-story fieldstone house overlooks Five Springs Pond at the base of Burn Bridle Hill, a low, heavily-forested ridge paralleling Upper York Road for two miles between Creamery Road and Peddler's Village.
The hill's name traces to the American Revolution. British mercenaries were in pursuit of a posse of rebels in hopes of seizing their horses and saddlery. In a clearing at the hill, the rebels dismounted, unharnessed their mounts, set them free and torched the bridles and saddles. By the time Hessians arrived, they found the men warming themselves around a cozy bonfire. "So, the British didn't get the bridles and saddles," explained Malcolm. "Didn't get the horses either."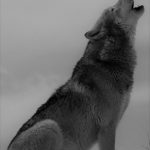 Colonists used ancient Indian paths over the mountain to get around Solebury. They often were joyful excursions in the natural setting amid strange acoustics. Sounds reverberated between trees and hillside depressions such that a traveler could not make out from which direction the sounds originated. It was for that reason settlers hid their livestock on Burn Bridle under the watch of friendly Indians to outwit British poachers. Annie Darrow, whose ancestors farmed the area, described the hill's anomaly. "If you shouted, echoes would come back to you from every direction and no one could tell where you were. So, if the cattle bawled, no one could tell from which direction the bawl really came."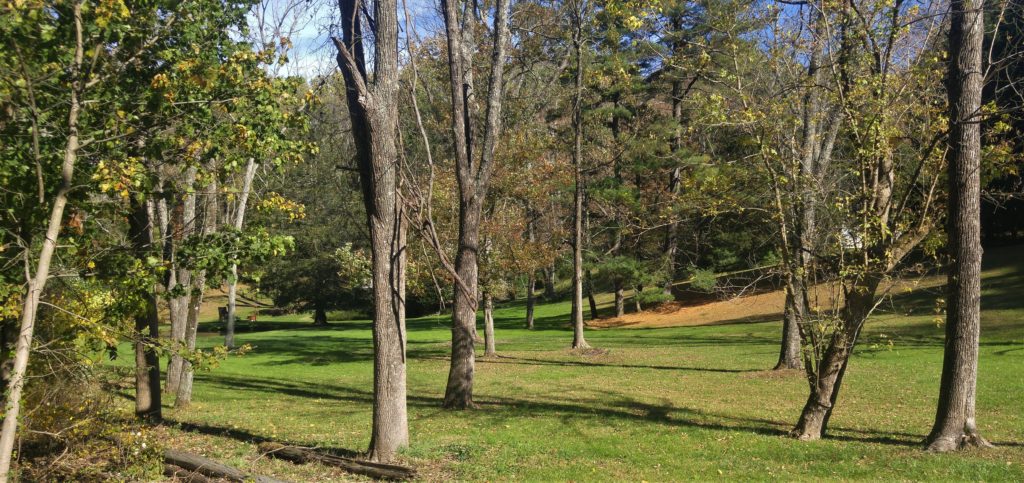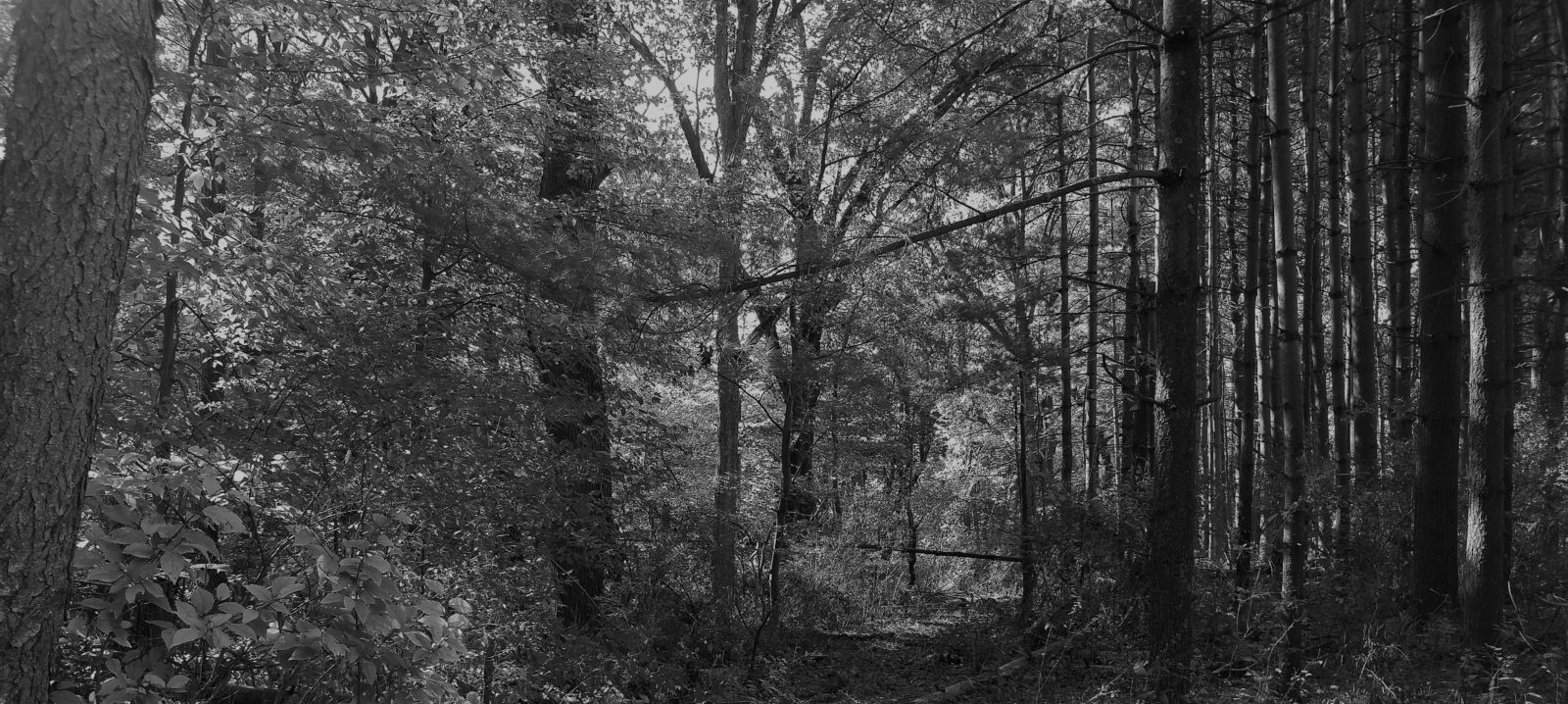 Paul and Malcolm helped me envision the reason for my visit: the story of the ghost wolf. Heading down to Five Springs Pond, Malcolm pointed to the hill above as the lair of a desperately hungry wolf. The beast wandered north to an Indian camp on Cuttaloosa Creek about a mile away where today's Sugan Road crosses over. There the wolf made off with a baby in its jaws. "The Indians tracked the wolf for three days to the top of the hill here where they killed him," said Malcolm. "Since then, it's said you can hear the howl of the ghost wolf on nights of the full moon."
The tale so spooked early settlers they were afraid to pass through at night. But as Annie Darrow noted in her 1931 memoir, "If the ghost still walks, Forrest Crooks owns it."
Asked if he's ever heard the wolf, Malcolm replied, "Never!"
"I guess that's because your father owned it," I replied.
"No," Malcolm laughed. "It's because we were asleep at night during full moons."
He and Paul agree the only wild canines in Solebury these days are coyotes. Paul has seen them crossing lawns off Sugan Road. Malcolm said one took refuge in his Honey Hollow garage one winter. "I heard a growl but was afraid to go in. So I called police and they came out and got it."
Which leads me to this conclusion: The next wildlife ear my daughter and grandkids are likely to see is not that of a wolf but a coyote.
– – –
Carl LaVO will discuss "The Village Beneath the Waves" on Thursday (Nov. 9) at the Newtown Theatre's free PechaKucha Night. The theater is at 120 N. State St., Newtown. The show begins at 7:30 p.m. Details on Newtown Theatre's Facebook page.
Carl LaVO can be reached at carlla[email protected] or through his website, www.buckscountyadventures.com