Bucks County has a long history of fables with a blush of truth . . . or not.
Is it true that French emperor Napoleon Bonaparte planned to retire in Morrisville? Was Second Street Pike in the Hamptons the second road to be laid out in Bucks County? Was the longest remaining segment of the Underground Railroad paved over for Route 413 in Langhorne? Are we to believe the very first Italian restaurant offering pizza by the slice opened next to a rock quarry in Wycombe? And is it accurate that one of the first judges of county court was a guy named Bird Bathe? Well….not exactly.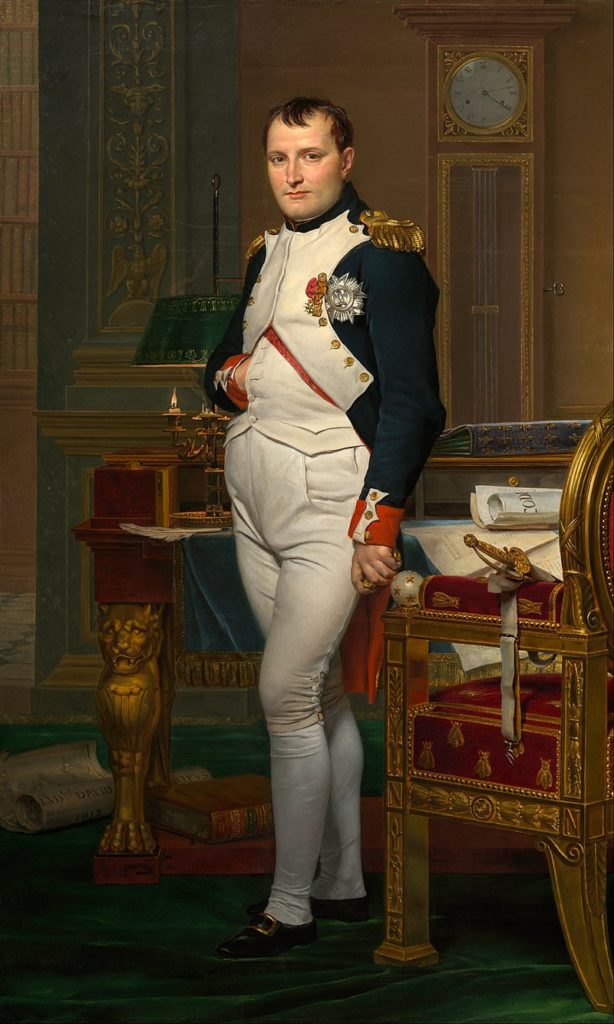 Let's start with Napoleon and Morrisville. Certainly the borough has a distinguished history. It was the home of Philly banker Robert Morris who bankrolled the American Revolution. George Washington used Bob's Summerseat mansion to plan his attack on Trenton just across the Delaware River. The borough also was on its way to becoming the nation's capital had not Southern states persuaded Congress to move it further south.
But Morrisville as a golden parachute drop for Napoleon? Not exactly the South of France. Perhaps Nap considered Morrisville for a home to be closer to his older bro Joe who built a palace for himself in Bordentown, N.J. nine miles down river. The deposed emperor certainly would have been safe from British clutches in Morrisville. Napoleon's other connection to the borough was through his top general Jean Victor Maria Moreau. He discovered Morrisville in 1806 after a botched attempt to assassinate Napoleon who pardoned him. Moreau should have stayed put. Instead, he returned to France in 1813 in another attempt to unseat the emperor and died of wounds in battle.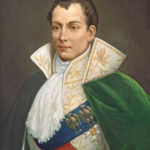 Napoleon never got the chance to plant Bordeaux grapes or buy a condo in Morrisville. After the British soundly thrashed the French army at the Battle of Waterloo, he attempted to flee to the U.S., perhaps Morrisville. However English warships blocked every port. With no way out, he surrendered to the Brits in 1814. They promptly exiled him to a desolate island 1,162 miles off Africa's west coast where he died.
Another fable in county history is that Second Street Pike is Bucks' second highway. The 25-mile-long thoroughfare passes from Montgomery County into Southampton, Northampton, Wrightstown, Upper Makefield and Solebury to its terminus as Windy Bush Road on River Road in New Hope. The highway was first charted in 1846 as the Fox Chase and Huntingdon Valley Turnpike, later extended through Bucks long after it had a road network. The new route gave farmers access to markets in Philadelphia, specifically those on Second Street. Thus was born its nickname, Second Street Pike.
Over in Langhorne, as the story goes, the paving of Route 413 in 1928 necessitated filling in the longest remaining remnant of the Civil War-era Underground Railroad that once hid fugitive slaves. There was no such tunnel. Nor a "railroad". The latter was a moniker invented by Southern slave masters after discovering their servants had mysteriously disappeared without a trace, as if swept up underground. In fact, the UR was a network of abolitionists who provided safe havens for slaves as they fled north, hiding them in basements, barns, storage bins and small tunnels to avoid capture. Bucks County including Langhorne was a popular hub of the network before the Civil War.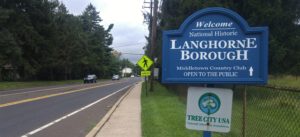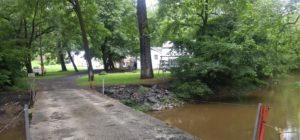 Plowing through county history to sort truth from fiction can make you hungry for fine Italian cuisine. Do you head to Little Italy in the rock quarry district near Wycombe? Reportedly Bucks' very first Italian restaurant opened there in 1891. Italian immigrants built the village of half-a-dozen homes separated from Mill Creek Road and the world by a cement bridge with no guard rails that spans the rushing creek. The Italians were employed building a branch of the Reading Railroad linking Warminster to New Hope to serve farms and gravel quarries. The line later became today's New Hope & Ivyland Railroad. Unfortunately, there's no Italian restaurant in Little Italy these days. Never has been one. You might, however, detect the aroma of cacciatore on a kitchen range as you pass by.
In the hard-to-believe category of local history, I was astounded to read that Judge Bird Bathe once presided over Bucks County Court. Huh? As a former court reporter in Doylestown, I had never heard this one. I covered many trials before some of the greats like Judge Satterthwaite, the hanging judge whose scouring demeanor often ruffled ill-prepared attorneys. But Judge Bird Bathe? Truth is there was a Judge Bird – Bird Wilson. He was president judge in the early 19th century. How successful he was eludes me. But Judge Bird Bathe? That's a bird-brained concoction. Or as Napoleon surmised, "What is history but a fable agreed on?"
Sources include the entertaining "Bucks County History: Fact or Fiction?" by Jeffrey L. Marshal.