Bucks County's Joan Lowell was a rising star in the silent era of Hollywood movies until . . .
I've always been a fan of non-fiction drama. To that end, I wrote "Back from the Deep" detailing my connection to the hazards of submarine warfare and my life-and-death exploits as a Florida cave diver. Said one reviewer, "When I took off in Washington, I couldn't put it down until we landed in Dallas." Another deemed the story "a gem of compression". Still, the book achieved only modest success though it was optioned for a yet-to-be-made motion picture.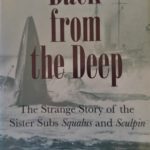 Joan Lowell of Solebury, on the other hand, wrote "Cradle of the Deep" about her life-and-death childhood at sea. A Los Angeles Times reviewer glowed, "It must be read. Warning: Start early in the evening, you won't want to stop until you're through." Lowell's book became a best-seller and basis of the movie "Adventure Girl."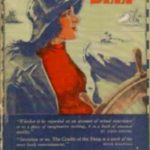 Joan and I are somewhat connected by birth, she in Berkeley, Calif., me in Piedmont next door. But my life of adventure hardly compares to hers. Or so it seemed.
Born in 1902, she was the daughter of a San Francisco-based sea captain. At age 18 she became a Hollywood silent movie actress who catapulted to stardom in the 1920s in "The Gold Rush", "Loving Lies", "Cap'n Dan", "The Cub" and "Branded a Thief". The latter about life on the Mexican frontier made her an icon in 1924.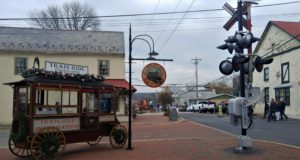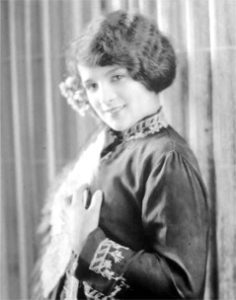 Three years later she married Broadway playwright Thompson Buchanan. The couple purchased a170-acre horse farm three miles from New Hope. After their divorce in 1929, Lowell remained at the farm while writing her sensational autobiography under contract to Simon & Schuster. In it, she revealed grave malnutrition as a baby. Her father nurtured the 11-month-old to health aboard his schooner, the Minnie A. Caine. For the next 16 years, father and daughter sailed the Pacific with an all-male crew. She credited Stitches, the ship's sailmaker, with teaching her to be a mariner and to curse at age 2. In intervening years, she endured wild storms at sea, desperate escapes from island jungles, and port-of-call brawls. She witnessed a man eaten alive by a shark, harpooned a whale all by herself, and helped amputate a sailor's leg. She also described playing strip poker with crewmen.
Her seafaring life came to a sudden end as fire engulfed and sank the Minni A. Caine off Australia. Lowell jumped overboard with a litter of kittens clinging with their claws to her bare back. She swam 3 miles until rescued by another ship.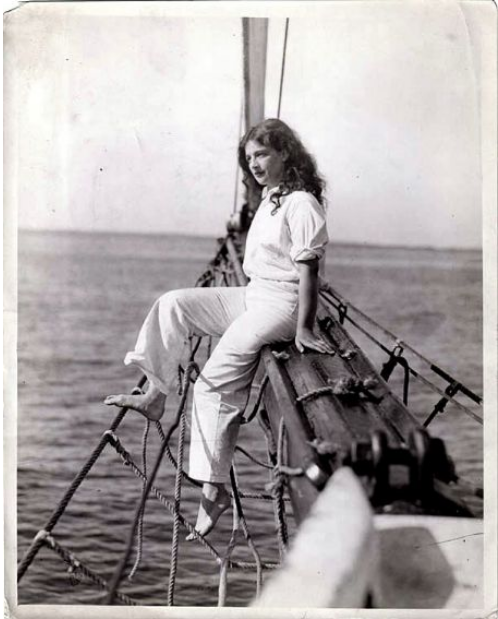 "Cradle of the Deep" wowed literary critics. Her publisher vouched for its authenticity despite some doubts. Wrote the New York Times, "This is not to question the veracity of the seagoing author. But she does trundle forth the expected with such infallibility that the product seems somewhat machine-made." A maritime reviewer weighed in with incredulity. "I have never read a more barefaced piece of nautical sham."
No matter, customers snapped up more than 100,000 copies and it was a Book-of-the-Month Club selection. Simon & Schuster, awash in success, staged a elite party for the author aboard the ocean liner "Ile de France" in New York. But then "Cradle" hit literary shoals.
The San Francisco Chronicle learned from Berkeley neighbors the author spent most of her childhood at home. She and her mother only made short jaunts on her father's schooner. Also a reporter discovered the supposedly-sunk Minnie A. Caine tied up to a pier in San Francisco Bay. The disclosures spawned international outrage. Book-of-the-Month apologized and offered refunds to its 65,000 subscribers. Humorist Will Rogers piped in, "They are figuring out now where most of Joan's deep seaing was on the ferry from an apartment in Jersey City over to her publishers."
As for Lowell, she remained steadfast. She insisted the primary responsibility of a writer is to entertain. As she put it, "Any damn fool can be accurate – and dull." She continued her literary career, became a Boston reporter and starred in the 1934 movie "Adventure Girl" based on her book. Two years later, she married sea captain Leek Bowen and left the country. The newlyweds founded a coffee plantation in Brazil where she lived out her life, chronicled in her 1952 book "Promised Land."
Is there a lesson to be learned from Joan Lowell? In my own literary pursuits, I prefer non-fiction. Yet there was that time I rescued a fellow diver by prying open the jaws of an 18-foot alligator in the Florida Everglades. I also swam across the Delaware River in Upper Black Eddy with my dog Lucky clinging to my back. We had to battle a giant sturgeon and nearly got pulled under by a whirlpool. Could be a best-seller and a movie in that, eh?
– – –
Sources include "Meet the grandmother of memoir fabricators" by Anne Colby published on March 14, 2008 in the Los Angeles Times. Thanks to researcher Milt Kenin of the Doylestown Historical Society for tipping me off to the Bucks County angle on Joan Lowell's life.