John Steinbeck hoisted Broadway gold after a visit to a unique Bucks County farm.
Last time the family visited the Inn at Barley Sheaf Farm in Buckingham it was to see its legendary spring, the source of its drinking water. There Indian hunters supposedly chased a deer into the depths only to see it reappear from Aquetong Spring three miles away. Little did I know the farm off Route 202 was where an author I've long admired booked a stay to fix his Broadway-bound play. John Steinbeck's script needed the kind of TLC that only gentleman farmer George S. Kaufman could provide.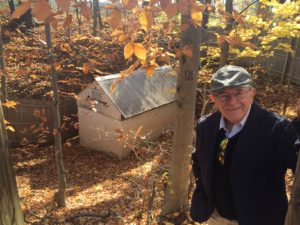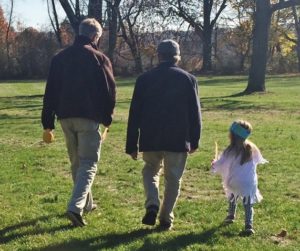 Barley Sheaf – then known as Cherchez La Farm – was a glitterati hotspot in Bucks County in the 1930s. Epic croquet games in the yard, horse riding and star-studded house parties were the norm after Kaufman, 45, and his wife Beatrice bought the 59-acre property. The Intelligencer newspaper headlined, "Kaufman Joins Literary Back-to-Soil Move; Gets Historic Farm with Magic Well in Bucks." With a touch of Kaufman wit, the newbies gave their estate a French name meaning "I Can't Find the Farm."
Among the Kaufmans' many guests and collaborators were Dorothy Parker, Moss Hart, Kitty Carlisle, Edna Ferber, Lillian Hellman, Robert Benchley and Harpo Marx. When it got too noisy on one occasion, Kaufman stomped from his study, overturned the fireplace screen and jumped up and down on it, shouting, "First time on any screen!"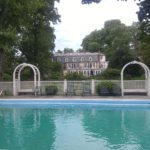 Harpo, notorious for clowning around the swimming pool, once burst into the living room where Kaufman was chatting with two dour Quakers. Covered in ketchup, Harpo ranted he'd been unable to kill enough cats for dinner. Such was life at Cherchez La Farm.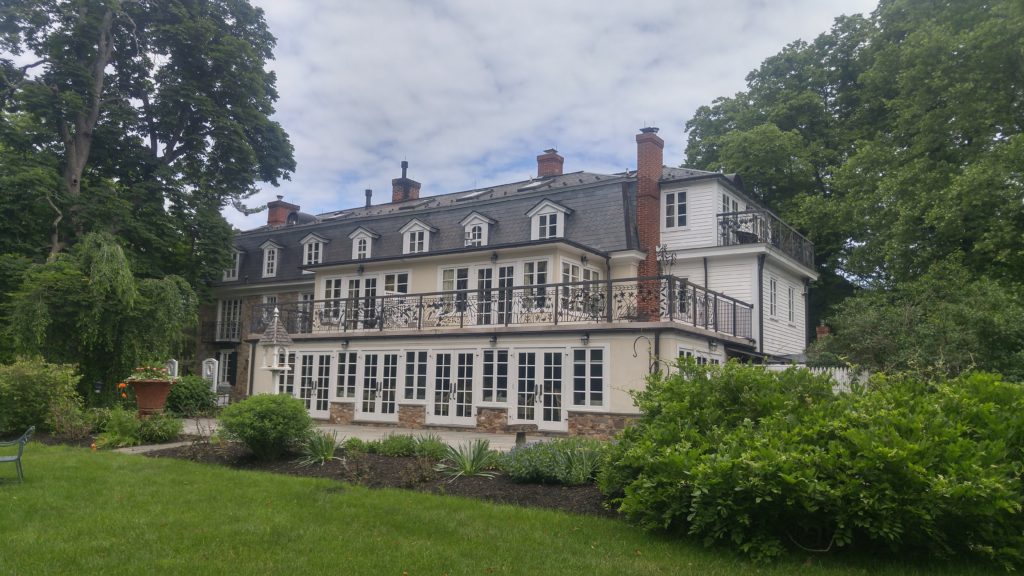 It was purely business, however, when Steinbeck, 35, arrived from California with wife Carol. A novella he'd written mostly in dialogue concerned the tragic relationship between an itinerant farm worker and his mentally deficient pal. With sales topping 100,000, "Of Mice and Men" netted an option as a Broadway play. Steinbeck tried to write a script. Tryouts bombed. Low attendance and lackluster reviews at a San Francisco performance put Steinbeck in a funk. His passion was being a journalist working on "The Harvest Gypsies", a series for the San Francisco News about migrant laborers. He anguished to a confidant, "I don't know whether I'm capable of writing for the theater." Still the Broadway debut was scheduled for the fall of 1937. Time was running short. Would the play be a flop?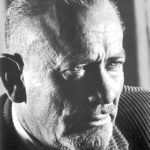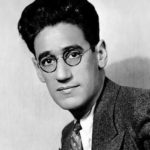 With the Steinbecks in New York City in April of that year after a European vacation, agent Annie Laurie Williams had the author attempt a script rewrite at her Connecticut home. He seemed disengaged however, preferring strolls on the property and playing catch with neighborhood kids. A worried Williams put in a call to George Kaufman. Help! The two-time Pulitzer Prize winner and author of scores of successful plays was known as the "play doctor". Annie put the two men together on the steps of the Music Box Theater on 45th Street in the Big Apple. They were a study in contrasts. The author was tall and burly, self-conscious about his bulbous nose, big ears and craggy complexion. The playwright, tall and thin, was debonaire with a preference for dark suits, his hair quaffed in a high pompadour. Both were reserved, studious types. Kaufman preferred light-hearted comedies and musicals, Steinbeck drama.
In Williams' presence, the two barely acknowledged one another. She stepped aside. That changed everything. Kaufman invited the Steinbecks to Cherchez La Farm in August to refine the play. Kaufman, on reading drafts, couldn't make sense of certain sections. He advised Steinbeck to view him as a "carpenter" doing some patchwork to make his play more coherent for the stage. Steinbeck was in awe during the short visit where all drank from the magic well. He later wrote Kaufman that "Mice and Men" was "your play", noting "there is a curious gap between the thing in your hand and the thing set down and you've jumped that gap."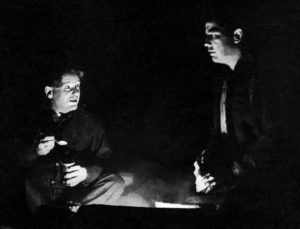 Kaufman expected Steinbeck to stick around through rehearsals which he did for a bit. All of a sudden he stood up, expressed confidence in the progress and announced he was leaving and would not attend opening night. The couple purchased a Chevrolet and left for the West Coast. The play opened on Nov. 23 to raves and 207 consecutive performances. In London, it was a smash. To Kaufman's disappointment, Steinbeck never attended any performance. Later the author surmised the playwright might be angry for "what he must think is a lack of interest. It isn't. I had this new book on my soul."
It was an idea derived from the long drive back to California from Bucks County on fabled Route 66 through Oklahoma and the Dust Bowl – the catalyst for "The Grapes of Wrath."
Sources include Don Swaim's "Steinbeck and Kaufman at Cherchez La Farm" published in 2001 and found at http://donswaim.com/steinbeck-kaufman.html on the Web. Thanks also to Mark and Deena Frank, innkeepers at Barley Sheaf for their help and access to the grounds. You can reach them and their highly regarded, award-winning restaurant at https